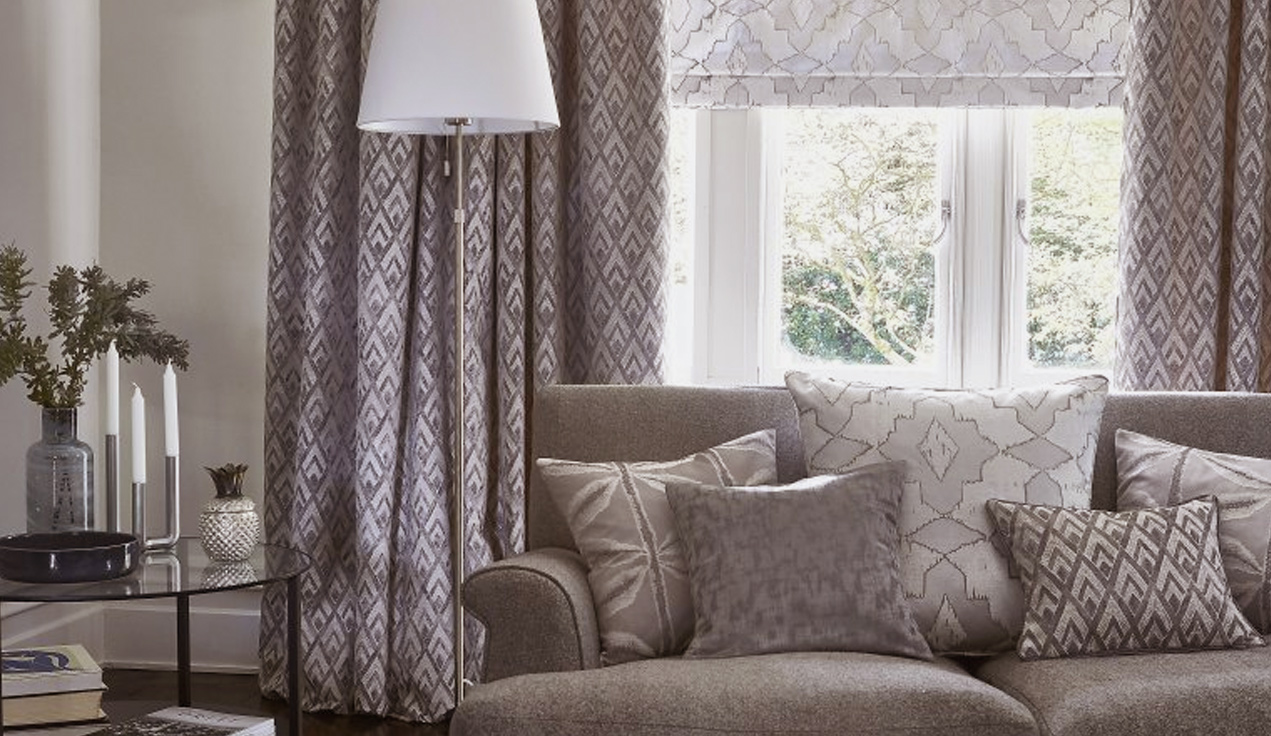 Dress your rooms in high quality, flawlessly sewn fabrics!
Certified textiles and durable fabrics for all service industries
In addition to a large selection of fabrics, 107 Oblačimo prostore also offers other decorative products and accessories for furnishing your home. Simply transform your rooms into cozy shelters with a great atmosphere. Wallpapers will brighten up your walls, while decorative pillows give the room a sense of perfect design and spatial arrangement. Curtains will soften the room and give it a lively touch. Install new curtains along with new curtain rails that come in various shapes and sizes. Explore the amazing selection of various curtain-hanging accessories and discover your new favorite practical and decorative element for your room.
At 107 Oblačimo prostore, choose from ready-made products or have any fabric and textile product tailored to your needs. Their selection has already convinced numerous hotels, restaurants, schools, kindergartens and nursing homes. 107 Oblačimo prostore also offers sewing services for products such as sacks for used laundry made from washable materials, theater curtains, tablecloths made from damask, cotton or polyester fabrics, colorful kids' towels as well as elegant table covers in different colors and patterns for festive occasions. Order textile products made from medical textiles or fabrics that are tailored to your specific requirements and come with all required certificates you need for providing your services. Find everything from specialized textiles to towels, table runners and bed linen made from durable materials.
Textiles and fabrics sewn to measure
107 Oblačimo prostore is a company specializing in interior decoration for hotels, commercial and residential buildings.
Over the years they have gathered all the necessary experience and know-how to help you install fabrics in your premises. With carefully selected fabrics and quality products, your premises will radiate harmony. Just small changes will make a huge difference in the atmosphere of your office, living room, bedroom or business premises. Bring a touch of positive energy into the room with new curtains, tablecloths and decorative pillows. Decorative curtains also provide enough shading so that daylight isn't disturbing. In addition, 107 Oblačimo prostore provides custom-made blinds and shades.
They offer over 1000 samples of curtains, decorative and table fabrics, bed linen, upholstery materials and various curtain rails, blinds and shades. All of these products are sewn to measure, so that the final product meets your needs and desires. Experienced seamstresses with an eye for detail sew custom-made curtains, tablecloths, decorative pillows, chair coverings, bed linen and other textile products. At 107 Oblačimo prostore, expect nothing less than flawless bespoke products.