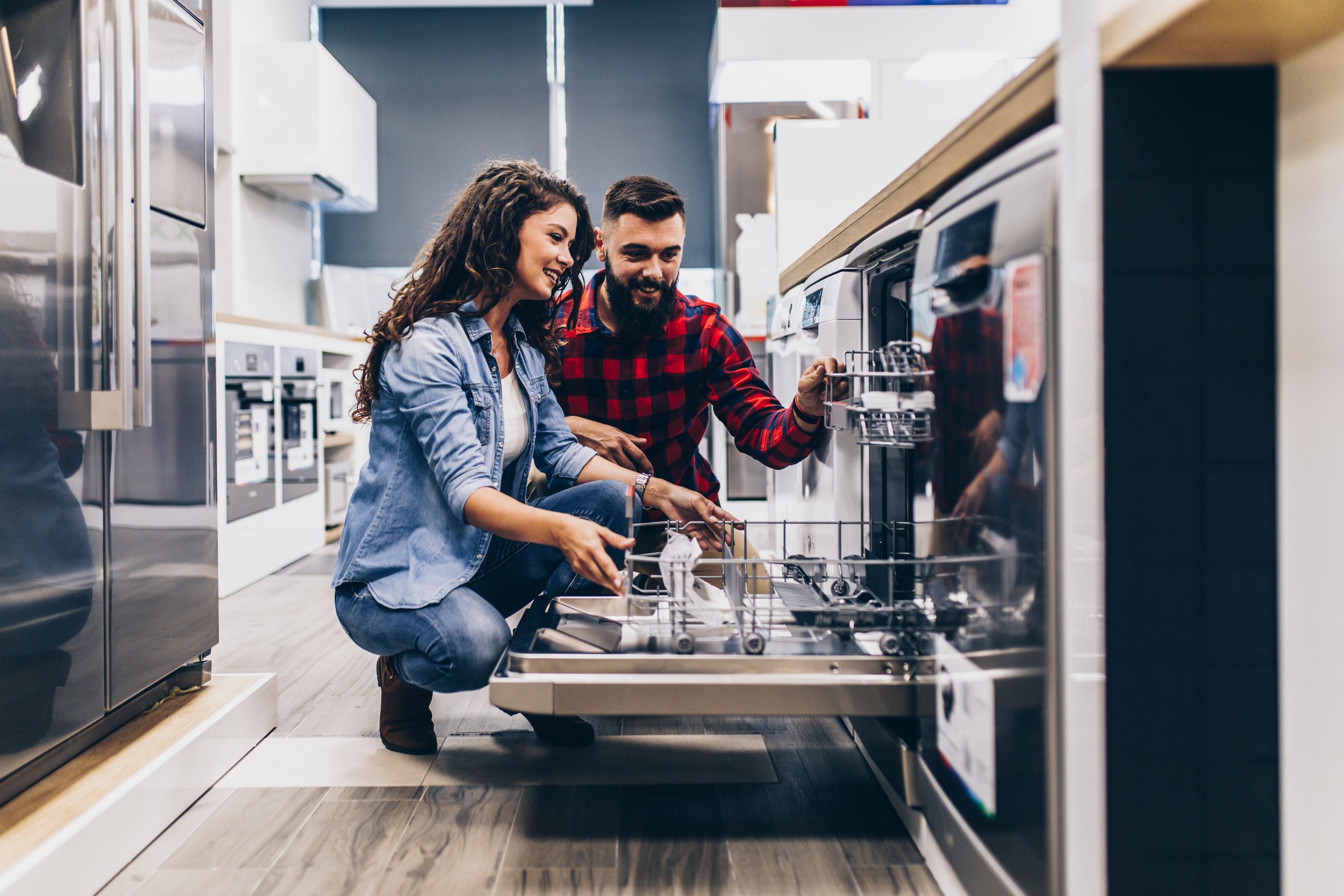 At Supernova, you will find everything you need to turn your home into a comfortable and safe haven. Visit M Tehnika, where a wide range of home products will leave you speechless.
Live. Build. Enjoy.
AtSupernova Mercator Postojna, the largest selection of quality furniture, home equipment and modern consumer electronics awaits you. Check out the rich offer, which includes products that will help you furnish your entire home, from the bathroom to the garage.
Simplify your live day to day with the latest home appliances. In M Tehnika, cooking appliances, ovens, microwaves, toasters and other household appliances are waiting for you at incredible prices. Upgrade your kitchen with the latest electronic gadget products that will turn cooking into a pleasure, or decide to buy a new dishwasher or washer-dryer, leaving you with more time for you and your hobbies. The wide selections of home appliances will leave you speechless. Replace worn-out machines and check the latest offer of products from well-known brands, such as Bosch, Gorenje, Irobot, Vileda, Hoover, Electrolux, Beko, Candy and others and enjoy your upgraded home.
In M Thenika even more is is possible than just upgrading your home. You can find everything for any household, computer appliances, telephony, audio visual entertainment, home and garden care and even more at incredible Mercator prices. Visit Supernova Mercator Postojna and build a home to your liking.
Your best neighbour is located at the Supernova Shopping Center
The Mercator Group is one of the largest corporate groups in Slovenia and consists of associate companies. Based in the Republic of Slovenia, the company named Poslovni sistem Mercator, d.d., controls all companies of the Group. It is present in Slovenia with ten companies, and in the other markets of South-eastern Europe, six associate companies operate within the Mercator Group.
The primary and main activity of the Mercator Group is the retail sale of food and household goods, which is further expanded by offering a variety of complementary services. Their goal is to provide customers with a comprehensive experience that combines a variety of affordable products and renowned brands with a premium offering. With the "Radi imamo domače" (eng.: "We love homegrown") campaign, they encourage the development of local producers and the use of their products.